1. What is the purpose of a personal firewall on a computer?
2. What is the main difference between the implementation of IDS and IPS devices?
3. Which two pieces of information should be included in a logical topology diagram of a network? (Choose two.)
4. What is a characteristic of a WAN?
5. What network monitoring technology enables a switch to copy and forward traffic sent and received on multiple interfaces out another interface toward a network analysis device?
6. What is a function of a proxy firewall?
7. Which technology is used by Cisco Advanced Malware Protection (AMP) in defending and protecting against known and emerging threats?
8. How is a source IP address used in a standard ACL?
9. Which statement describes the Cisco Cloud Web Security?
10. Refer to the exhibit. The network "A" contains multiple corporate servers that are accessed by hosts from the Internet for information about the corporation. What term is used to describe the network marked as "A"?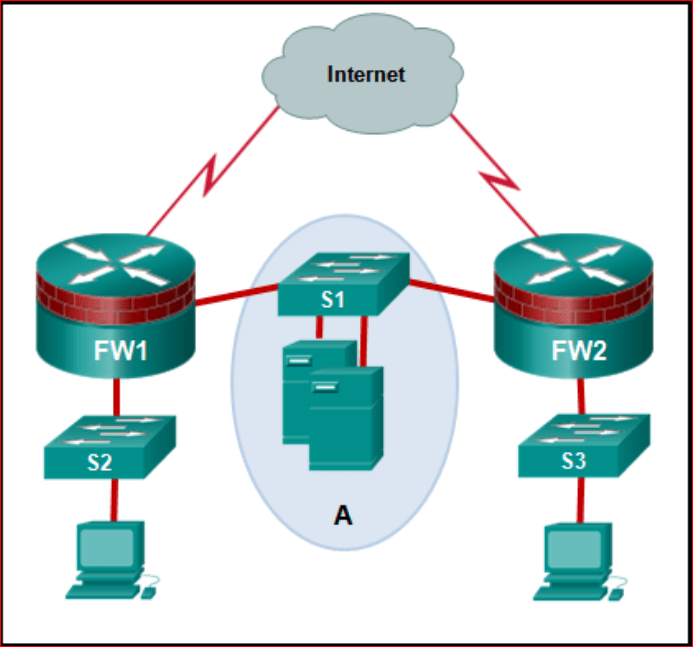 11. Which network service allows administrators to monitor and manage network devices?
12. Which protocol provides authentication, integrity, and confidentiality services and is a type of VPN?
13. What is a feature of the TACACS+ protocol?
14. Which layer of the hierarchical design model is a control boundary between the other layers?