Cyber Security & Ethical Hacking Training
CSL Training providing Cyber Security & Ethical Hacking training (CEH) course. In 18 comprehensive modules, the course covers 270 attack technologies, commonly used by hackers. Throughout the course, you will be immersed in a hacker's mindset, evaluating not just logical, but physical security.
Cyber Security & Ethical Hacking - Course Objectives
After completing this course, students will be able to
Introduction to Ethical Hacking
Footprinting, Scanning, and Enumeration
Hacking Web servers and Web applications
DoS, SQL injection, Buffer overflow attacks
Cryptography
Wireless hacking
Linux Hacking
Phishing
Countermeasures
An ethical hacker must have excellent computer networking and programming skills.
An ethical hacker must be cautious, vigilant, and diligent in seeking to search and wait for the required results.
An ethical hacker should always be wise enough to consider the scenario and certain users' mindset, to utilize social engineering exploitations. A good ethical hacker still requires excellent problem-solving skills.
Ethical hackers do require street smarts, people's talents, and also manipulation skills.
You need to keep up to date with new technologies, vulnerabilities, and exploitation techniques.
| | |
| --- | --- |
| Fee | 15000/= |
| Type | Offline/Online |
| Module | 20 |
| Duration | 40 Hours |
| Session | 20 |
| Per Class | 2.00 Hours |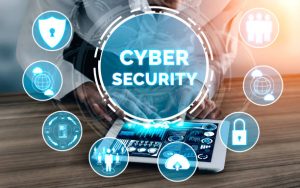 Cyber Security & Ethical Hacking Training - Details Course Outlines
Introduction to Ethical Hacking
Foot printing and Reconnaissance
Evading IDS, Firewalls, and Honeypots
Hacking Wireless Networks