Cisco CCNA Training in Dhaka

CSL Training is one of the prominent IT training institute offers CCNA Training in Dhaka for interested students. Throughout the world, CCNA 200-301 is the most valued IT certification and is a highly respected & sought-after credential. The full abbreviation of CCNA 200-301 is Cisco Certified Network Associate. It's an IT certification developed by the famous brand Cisco. This certification will validate an individual's level of skill through a series of network-related topics.
Cisco CCNA Training in Dhaka is considered as one of the high regarding certification in the networking field. If you want to get a high quality CCNA 200-301 training in Dhaka, then you are in the right place.
Course Objectives - CCNA Training
Network Fundamentals
Network Access Technologies
IP (IPv4 & IPv6) Connectivity 
IP Services (ACL, HSRP, EtherChannel, DHCP, NAT, DNS)
Security Fundamentals
Network Automation and Programmability 
Implementing Network Device Security

Network Device Management
Target Audience - CCNA Course
Network Professional
Network Support Engineer
Network Admin
System Engineer
Network Product Pre-sales engineer
Course Pre-requisite - CCNA Training
Basic Computer Knowledge
Data Communication Systems
Networking Fundamental
Computer Networking Components
OSI References Model
TCP/IP Protocols
Course Duration - CCNA Training
| | |
| --- | --- |
| Fee | 12,000/= |
| Type | Offline/Online |
| Module | 3 |
| Duration | 72 Hours |
| Session | 24 |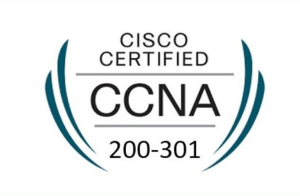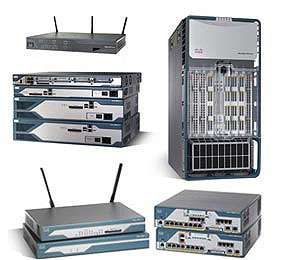 Details Course Outlines - CCNA Training
How we will complete this course
How to Host Communications
The Cisco IOS Operating System
OSI Layer-4 The Transport Layer
OSI Layer-3 The Network Layer
OSI Layer-2 The Data Link Layer
OSI Layer-1 The Physical Layer
Cisco Router and Switch Basic
Dynamic Routing Protocols
Connectivity Troubleshooting
OSPF -Open Shortest Path First
VLANs Virtual Local Area Networks
VLANs Virtual Local Area Networks
Dynamic Host Configuration Protocol (DHCP)
IP Services and Link Redundancy
Spanning Tree Protocol (STP )
EtherChannel Introduction
Access Control Lists (ACLs)
Network Address Translation (NAT)
IPv6 Addressing and Routing
The Security Threat Landscape
Network Device Management
Wireless Networking Fundamentals
Network Automation and Programmability